Partner Programme
Enectiva partner programme enables our trained partners to generate income by selling Enectiva licences. Enectiva is a unique energy management software solution to monitor, measure, and evaluate energy consumption in various types of real estate portfolios. To become out partner is very easy; all you have to do is fill in the contact form. Afterwards, we will contact you personally about the partnership conditions, which include the sharing of all available information and training for our partners.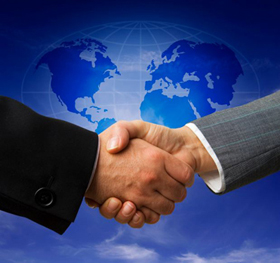 The Benefits of the Partner Programme:
Higher incomes for your company from selling licences without any effort
Broadening of your services and product line by a new product in demand
Materials for sales promotion and marketing support (printed leaflets, logos, etc.)
Providing texts for your website
Possibility to register into the Enectiva system from your website (you get commission for every registration coming from your web)
Discount of 50% on all trainings
The partner programme applies not only to licence sale but also to the sale of energy management software solutions based on the Enectiva platform. We can tailor these solutions to the needs of individual customers, exactly according to their requirements.
Are you interested in partnership? Contact us: