In this article, you will learn how to:
Control building devices from anywhere
Let Enectiva detect leakage automatically
Organize documents and building duties in Facility application
The situation around the coronavirus crisis changed the way we meet, communicate and work. So why don't we also upgrade the technical building management? In this article, you will find useful tips, how to lower energy costs with Enectiva from the comfort of your home.
Keeping an eye on individual technologies from home? No problem.
Thanks to the "Controls" you can easily manage your devices in real time from anywhere. Easily control Heating, Ventilation, Air-Conditioning or any other device in your buildings remotely, anytime… With Enectiva you can control devices in up to 100 buildings. In view of modern technologies the data collected from different places are connected to one platform Enectiva and you can then observe and manage the devices from one place.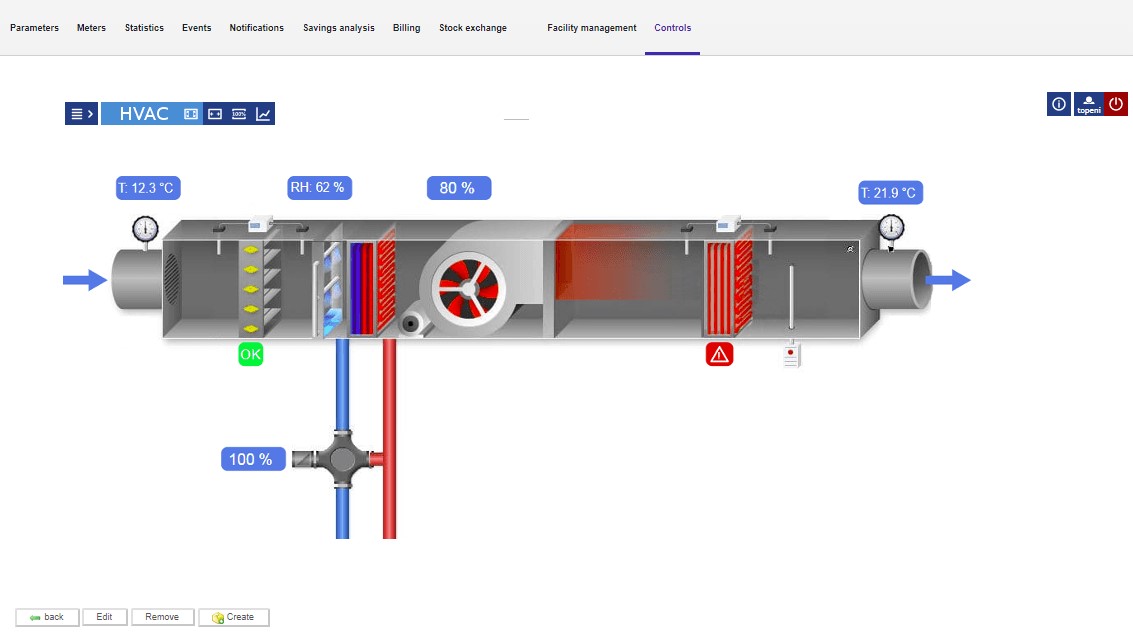 Notifications detect leakage automatically
Let us notify you about unexpected water or electric leakage when it happens. Set your notifications in Enectiva and stop wasting at it's beginning.
This function was highly appreciated during the coronavirus crisis - there was lower or no traffic and events (such as water leakage) could not be observed right after the incident. The notification tracks these events for you. Additionally, it can watch out whether the consumption corresponds to the limited traffic in buildings, even during public holidays.
The notification works for you: it automatically sends announcements of excess of consumption to selected recipients. Of course, it is possible to set energy units or costs.
It is possible to connect Enectiva with existing Building Management Systems (BMS) to transmit data directly from the device to the application.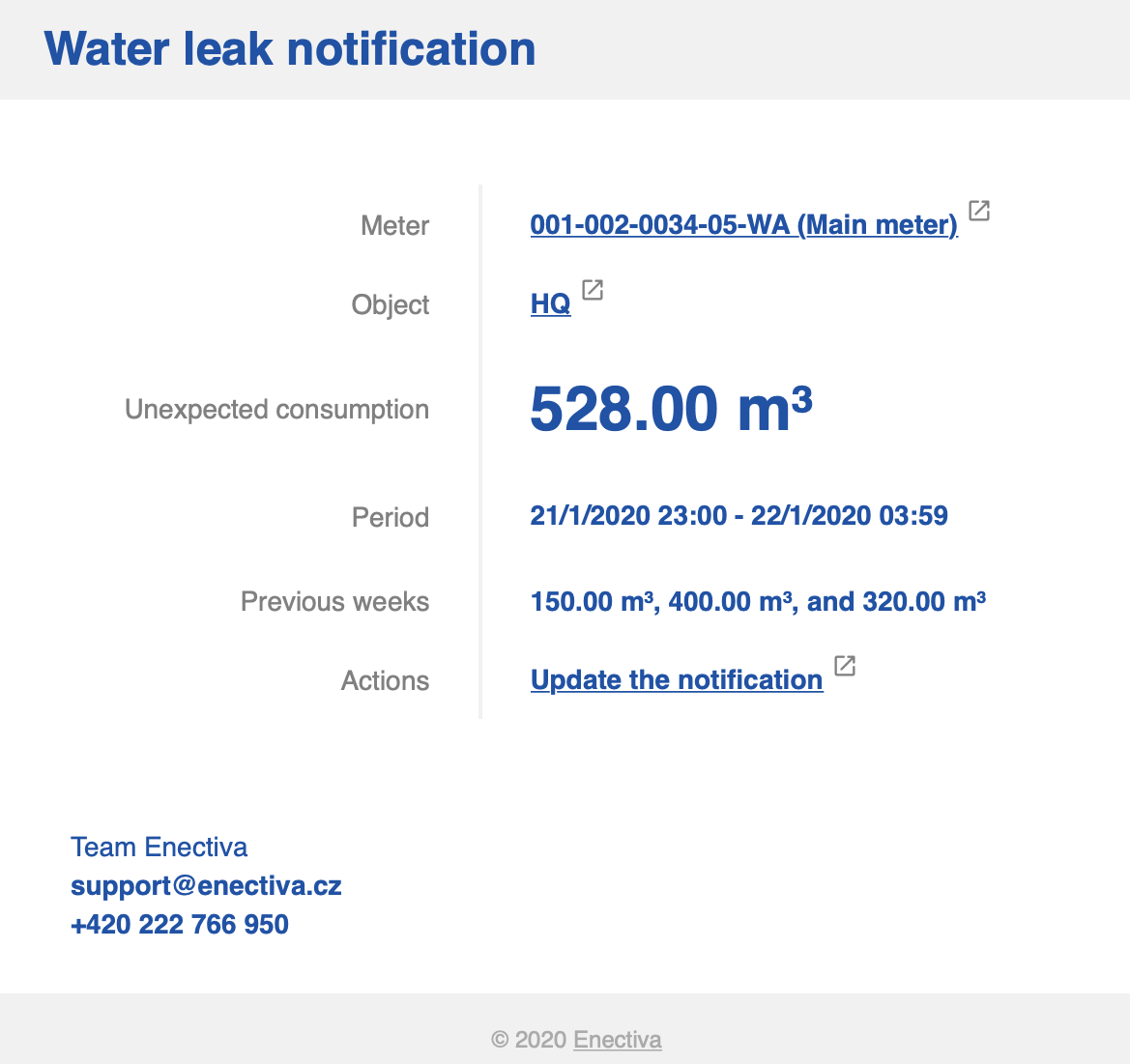 Facility Application organizes your documents and building duties
Facility is useful especially for organizing and planning.Never miss upcoming events displayed on the calendar, save your documents for future audits and revisions and connect them with related devices in your buildings. Access Facility directly from tab in Enectiva. For more detailed info with functions of Facility application read this article.

Do not hesitate to contact us to start using Enectiva application.
We are looking forward to hearing from you in case you have any tips for improvement! eva.svobodova@enectiva.com