Carbon Footprint - Scope 1 and 2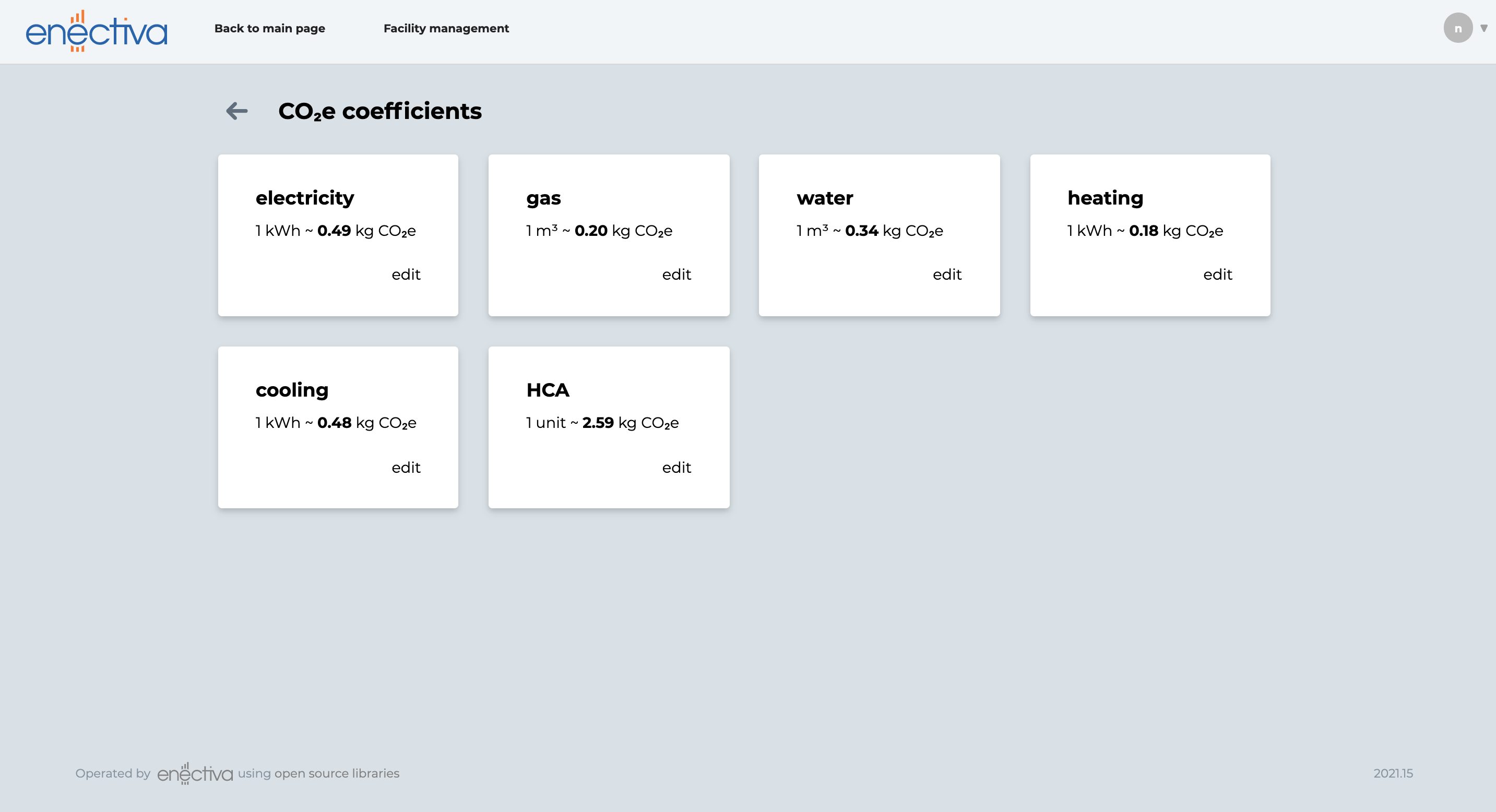 Legislation, the public, and the drive for sustainable corporate behaviour has generated a wave of interest in determining the carbon footprint of products and entire companies. The basic documents for such calculation are ISO 14064 (company carbon footprint), ISO 14067 (product carbon footprint) and last but not least the GHG protocol (Green House Gases protocol).
The Enectiva platform fully covers the company's Scope 1 and Scope 2 carbon footprint monitoring and reporting requirements.
Scope 1 - direct emissions from owned or controlled sources.
Scope 2 - indirect emissions from the generation of purchased electricity, steam, heating and cooling consumed by the reporting company.
Each customer of our platform can choose their own coefficients (conversion factors) for different types of energy, including water. These coefficients are also applied to all sub-meters, so that the carbon footprint can be monitored not only for the entire company, but also across individual departments and technologies that contribute to the carbon footprint. You will know exactly how much CO2 is produced by the operation of your HVAC system, heating system or outdoor lighting. Such monitoring provides opportunities to optimize and, more importantly, monitor the results in reducing the carbon footprint produced in Scope 1 and 2.
If you are a developer or property owner and want to determine your property's carbon footprint according to ISO 16475, both the determination and reporting can be fully automated. It works whether for individual buildings or your entire portfolio of buildings.Thanks to features such as automatic reporting, alerts for exceeding set limits of consumption or directly produced carbon footprint, you will save time and costs in the management of your property. It is also much easier to prepare documents for verification or certification of carbon footprinting.
If you have any questions, the Enectiva team can be reached at obchod@enectiva.cz or +420 222 766 950.